PRE-STARBYRD
The original idea was to form a band consisting of Robert Wiersma (Holland), Horst-Peter Schmidt (Germany) and Graham Allman-Talbot(England). This band should be called WSG. As Robert decided not to take part in this project, Graham and Horst-Peter started the project without Robert. They called their new band "STARBYRD".

Two musicians and composers - each successful in their own right, working together to produce a unique style of music that will make you listen again and again.
Horst-Peter Schmidt and Gat have had success as solo artists or with other bands, or both!

So this is Starbyrd - individuals working together as equals, bringing all their influences into one pot and producing music that will stand the test of time.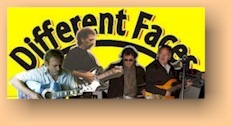 Horst-Peter enjoys massive success with The Different Faces, the Köln based band. Their albums 'The More Things Change' & "Signature" have been described as 'more Rickenbacker than McGuinn with a voice to match' and Chris Hillman of The Byrds is one of many fans. Horst-Peter (also described by one reviewer as 'The Crown Prince of the Rickenbacker 12 String') has also released various solo albums.


Gat (first name Graham) has been a solo artist for many years producing music that has been described as 'Roger McGuinn meets George Harrison'. Gat's influences obviously include The Byrds and The Beatles as well as many of the West Coast bands, some well known, some not so well known.


2003 STARBYRD HATCHES:
Graham and Horst-Peter met when Graham entered a competition that the Different Faces were organising - the chance to win a free copy of their CD 'The More Things Change'. Graham was one of the lucky winners and was blown away by the quality of the songs and the musicianship of the band. Graham wanted to record a version of one of the tracks - 'Back To The Roots' - for his own up and coming CD and wrote to Horst-Peter to ask for permission. Horst-Peter not only gave permission to use the song, but loved the version that Graham did so much that he suggested it would be good to team up sometime and work together. Graham jumped at the chance and Starbyrd was born.

2003-05-13 Horst-Peter meets Chris Hillman in Utrecht/Holland
(http://users.skynet.be/fa409087/utrecht2003.htm)(see Photo Gallery)





2004
A NEW STARBYRD JOINS THE BAND
As the band started recording their first CD (On The Other Side Of Mad) they asked a good friend to help out on some harmonies on a couple of tracks. That help expanded to include some guitar work as well as a stint on lead vocals on a couple of songs as well as doing all the artwork for the CD. As the CD was about to be released, it was decided to ask him to join the band as a full member. That good friend is Ritchie Dunlop who is also a member of the Different Faces with Horst-Peter.

2004-06-11 Starbyrd are invited backstage by Camilla & Roger McGuinn backstage in Turnhout/Belgium
(http://users.skynet.be/byrdmaniax/turnhout2004.htm) (see Photo Gallery)

2004-08-21 THE FIRST STARBYRD CD
"On The Other Side of Mad" released


2005-01 A STARBYRD FLIES AWAY
Graham Allman-Talbot leaves the band.


2006 Graham temporarily rejoins the band.
Starbyrd records "Lover of the Bayou" for the Byrds Tribute Project.


2007
Gat and HPS release their new solo CDs "Then to Now" & "Jingle Jangle Journey"

2007-12 Starbyrd's cover version of Roger McGuinn's "Lover of the Bayou" for the Byrds Tribute Project (Vol.4) released (> http://cdbaby.com/cd/timelessflyte4)

2009-07-13
Horst-Peter invited backstage to celebrate Roger McGuinn's birthday after an outstanding show at the "Alte Pfandhaus" in Cologne. Thanks Camilla & Roger !

2009-GAT's new solo CD "Eclecticity" released

2010- HPS's new solo CD "Phoenix" realeased

2011-01 Starbyrd CD "Return of a Starbyrd" released

2012-06 HPS's new album "Jingle Jangle Poetry" released

2013-09 Starbyrd's new double album "Always beyond Today" released
(extract from liner notes:
German folk-rock musician and singer/songwriter Horst-Peter Schmidt has penned and released 25 terrific new songs for the new Starbyrd double CD entitled Always Beyond Today. Starbyrd's comfort zone includes: introspective, political and light-hearted song themes; acoustic and electric treatments – many featuring his signature Rickenbacker 370RM 12-string sound; and ballads as well as mid-tempo tunes. Starbyrd still embraces the innocence, idealism and optimism of the 60s in many of their tunes. It is easy to compare Starbyrd music to influential folk-rock predecessors like the Byrds, Roger McGuinn, Crosby, Stills & Nash and the Eagles … but these artists provide just a reference point. Starbyrd are continuing to blaze a creative 21st century path by stretching those 60s and 70s boundaries with a contemporary perspective. I think you will agree that listening to Always Beyond Today is much like encountering a dear friend, and it is a welcome audio addition to your modern-day life.-- Eric Sorensen, "Jangle On!" Columnist

2014-02 Starbyrd's new live double album released
(extract from liner notes:
(...)This album is (...) a rare occasion to see Schmidt and his band mates perform live is undoubtedly the next best thing to seeing Roger McGuinn perform live. (...) If you miss the innocence – and the chiming guitars - associated with much of the folk/rock music of the 60s, this double CD will transport you back to that magical era. Now, thanks to Starbyrd, this timeless genre of music can be enjoyed over and over again. -- Eric Sorensen, "Jangle On!" Columnist

2014-09-18 HP meets Roger McGuinn backstage at Roger's concert in the Kulturkirche

2014-12 Starbyrd's new album "Making A Difference" released
(extract from liner notes:
"The latest Starbyrd album - Making A Difference - is the newest jewel in Starbyrd's impressive repertoire. Horst-Peter demonstrates again that he is adept at addressing a variety of song themes, and he draws skillfully from folk-rock predecessors like the Byrds, Roger McGuinn, Crosby, Stills & Nash, the Eagles, Tom Petty and REM. Horst-Peter Schmidt and Starbyrd have once again bridged the past five decades in a fresh, appealing and jangly manner.
-- Eric Sorensen, "Jangle On!" Columnist

2015-07 Starbyrd's new album "In The Jingle Jangle Evening: 50 Years after the Tambourine Man-a Tribute to the Music of the Byrds" released.

Extract from the liner notes:

"In each of the decades since the 1960s, succeeding generations of musicians have emulated the sound of the Byrds. Together with a community of friends that I refer to as my "Byrds brothers," I have spent numerous hours seeking out and collecting Byrdsian music. Although I am disappointed that the surviving members of the Byrds will not reunite on this 50th anniversary occasion, it is refreshing to know that contemporary artists – like Horst-Peter Schmidt and Starbyrd – are keeping Byrdsian music vibrant as this jangly music genre enters its second half century of life".
(Eric Sorensen-"Jangle On" columnist)


2015-09
GAT (Graham Allman-Talbot) has released a new CD called "Six"

2016-11 "STARDUST" released
extract from the liner notes written by JANGLE ON columnist Eric Sorensen:
Stardust is the title of the latest offering of original tunes from the ever prolific German singer/songwriter Horst-Peter Schmidt.
Stardust continues to carry the folk-rock torch from its 60s origins to the present (…). The majority of the songs on Stardust are mid-tempo tunes that feature Schmidt's chiming Rickenbacker 370RM – with the snap, crackle and pop that only this guitar's internal compressor can generate. Starbyrd music continues to be linked to influential folk-rock predecessors like the Byrds and Roger McGuinn, as well as other 60s artists.

2018-06 " Back in the USA" released